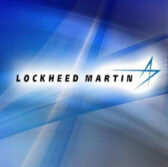 Lockheed Martin has completed the keel laying for the 15th U.S. Navy Littoral Combat Ship at Fincantieri Marinette Marine in Marinette, Wisconsin.
Ship sponsor Sharla Tester welded her initials on a sheet of steel that will be fixed on USS Billings during the ceremony, Lockheed said Monday.
"The LCS platform is proving the Navy's concept of operations with its flexibility in supporting a broad range of missions, from anti-submarine and anti-surface warfare to mine countermeasures," said Joe North, vice president of littoral ships and systems at Lockheed.
The Freedom-variant ship will incorporate a number of systems to perform different missions, Lockheed said.