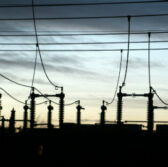 Lockheed Martin has integrated Princeton Power Systems-built grid-tiered inverters with an energy storage system as part of an electric power grid project in Boothbay, Maine.
Lockheed partnered with Convergent Energy + Power on the project to deploy a 3-megawatt-hour energy storage platform in an effort to address electric reliability issues that Boothbay-area households face during summer, Princeton Power Systems said Friday.
Princeton Power-made GTIB-100 G1.2 grid-tiered inverter is a 100-kilowatt four-quadrant microgrid converter designed for use in on-grid, off-grid and solar applications.
The inverter also holds a UL-1741 safety standards certification.