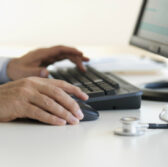 The National Institutes of Health"™s Office of Strategic Coordination has selected LCG to manage the main IT systems of NIH"™s Common Fund in an effort to help the agency meet its collaboration and content management needs.
LCG will handle the SharePoint Common Fund site and the Strategic Initiatives Database of the NIH Common Fund under the contract, the company said Wednesday.
The contract consists of a one-year base period and two one-year option periods.
Matthew Briddell, vice president of LCG, said the company's 16 years of providing services to the agency helps it understand NIH"™s culture, information technology operating environment and governance structure.