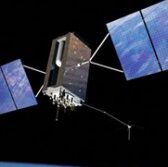 Signal Mountain Networks and its subcontractor Hughes Network Systems have completed the deployment of a satellite communications network at 80 locations under a potential four-year, $1 million contract with the U.S. Geological Survey.
The satcom network is meant for data collection efforts in the U.S. and Caribbean in support of the USGS Global Seismographic Network"™s Advanced National Seismic System, Hughes said Monday.
The agency"™s ANSS works to provide seismic event-related information through the use of monitoring systems and methods.
The satcom network consists of two network operations centers, a multi-satellite system and a private network that has a Federal Information Processing Standard certification.
USGS has exercised the first of the three one-year options of the contract, which the agency awarded in 2014.