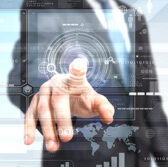 The U.S. Navy has selected Hewlett-Packard Enterprise, VMware, Citrix and Tellabs to provide information technology systems and services for integration with the Navy Marine Corps Intranet as part of the Innovation Cell program, Federal News Radio reported Wednesday.
Jared Serbu writes the Navy launched the Innovation Cell initiative in March in an effort to acquire IT platforms and services within a year to help address the service branch's three "enterprise challenges."
HP Enterprise, Citrix and VMware will work to provide virtual desktops in order to facilitate mobile access to NMCI, while Tellabs will upgrade the intranet's network architecture, Serbu reports.
"Our whole focus has been speed-to-market and keeping pace with commercial IT, and I think we've done pretty well for the first time out of the chute," Victor Gavin, program executive officer for enterprise information systems at the Navy, told Federal News Radio.
"We're well on our way to our goal of going from concept to delivery in one year."
The Navy expects to address the program's third enterprise challenge through the selection of analytics platforms over the next few months, according to the report.
The analytics tools will work to process data across the service branch's disparate human resources systems, Serbu notes.