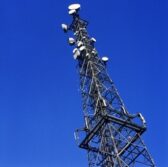 The Department of Homeland Security has picked TeleCommunications Systems to perform the second phase of a study to examine how geo-targeting methods can help transmit mobile-based emergency alerts to the public through algorithms.
TCS has teamed up with ClearTalk Wireless to conduct field tests and validate theoretical concepts via the latter"™s mobile network for the eight-month study, TCS said Friday.
TCS and ClearTalk will also help DHS"™ science and technology directorate come up with algorithms and data management standards to improve area footprint-based radiofrequency coverage for the national wireless emergency alert platform.
TCS and ClearTalk started the environment analysis work on the DHS study in June.
TCS carried out the first phase of research for the WEA program in 2014.