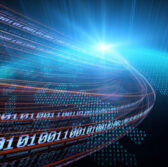 Cloudera has partnered with Patterns and Predictions to develop artificial intelligence technology for the prediction of military veterans' suicide risk based on their social media posts and text messages.
The companies seek to integrate Hadoop-based predictive analytics architecture into the AI platform with the goal of helping mental health professionals identify suicidality indicators among former service members, Cloudera said Wednesday.
"We need to take care of our veterans and Cloudera is humbled by the opportunity to contribute to this innovative work, in hopes that our combined technology has real potential to save lives," said Cloudera CEO Tom Reilly.
Patterns and Predictions' technology works to analyze social, mobile and linguistics data for mental health risk assessments.
Cloudera and Patterns and Predictions have demonstrated the potential of big data technology to help detect military personnel with suicidal tendencies through the U.S. Defense Advanced Research Projects Agency's Durkheim Project.