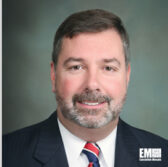 The U.S. Department of Homeland Security has awarded AT&T a contract to help defend federal civilian networks against cyber attacks through the DHS-run Einstein 3 Accelerated intrusion prevention system.
Chris Smith , vice president of technology at AT&T's government solutions business, wrote in a blog entry posted Wednesday the company will help implement intrusion countermeasures for the protection of government data and websites.
He added the company will provide its Intrusion Prevention Security Services platform to the initiative with the goal of helping agencies to identify email threats and protect agency computer users from accessing unsafe websites.
The E3A tool is part of the department's National Cybersecurity Protection System designed to monitor malicious activity in the government network, according to Smith.
Smith noted AT&T also supports a DHS program that facilitates exchange of classified threat information between the department and select industry partners.