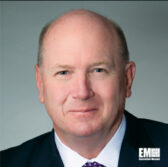 CACI International has received a multimillion task order to continue helping the U.S. Army build intelligence analysis, exploitation and dissemination technologies.
The company said Thursday it will extend its support for the military service's intelligence and information warfare directorate through the Rapid Response-Third Generation program.
"CACI will leverage our deep understanding of mission requirements to help the U.S. Army keep soldiers on the front lines informed, connected, and mission capable," said Ken Asbury, CACI president and CEO.
The Army I2WD oversees the branch's efforts to research and develop signals intelligence, cyber, electronic warfare, radar and intelligence management tools.