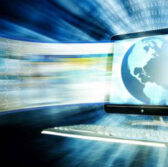 Boston Fusion has awarded root9B a subcontract to provide consulting services for the Defense Advanced Research Projects Agency"™s information innovation office in support of the $60 million Transparent Computing initiative.
Root9B will work with Boston Fusion to conduct research and develop scenarios for advanced persistent threats and other cyber threat environments as part of the TC program, root9B said Thursday.
The TC initiative aims to make computing networks more transparent through the development of new platforms that will work to detect APTs and perform damage assessment and root-cause analysis once threat actors are determined.
The program also aims to combine an enforcement engine with a multilayer architecture for data collection to come up with an experimental prototype designed for forensic analysis and network intrusion detection operations.
DARPA awarded Boston Fusion a potential four-year contract for the TC program.