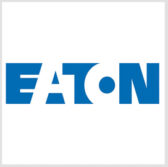 The U.S. Army Corps of Engineers has awarded Eaton a potential one-year, $5.4 million contract to upgrade the electrical control and distribution systems at Philpott Dam hydropower plant in Bassett, Virginia.
Eaton will manufacture, deliver and install new electrical equipment and administer the construction of a facility for the upgraded electrical systems under the contract, the company said Tuesday.
John Stampfel, vice president and general manager of Eaton"™s electrical engineering services and systems division, said the company will install new electrical distribution and control tools to replace existing equipment the facility has used since its initial operations in 1953.
Eaton will provide governor controls, switchgear, power transformers and voltage regulators for the hydropower facility and expects to complete the project in June 2016.
The company said the electrical system modernization project aims to help the dam continue to produce hydroelectric power for approximately 1,600 households, provide water supply and control flooding.