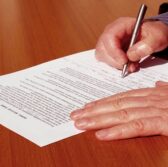 TeraThink has been awarded a three-year, $18.4 million contract to operate and maintain Washington Headquarters Services"™ enterprise business accountability system.
TeraThink said Monday the company will work to manage the program and organizational change, integrate systems and support the training for WHS"™ business accountability system environment.
The company will assist WHS GRC users to monitor transactions in an effort to prevent fraud.
TeraThink provides information technology and management consulting to federal government clients.