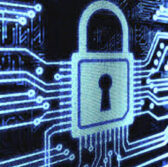 Ascolta, a subsidiary of ViON Corp., has launched to offer cybersecurity products and services as part of efforts to address threats to the government and private sector.
Steven Picot, president of Ascolta, said Wednesday the company aims to go beyond the traditional cybersecurity approach "by applying emerging cyber readiness technology, machine analytics and cross-organization collaboration and reporting" to threat response efforts.
Ascolta says it works to connect data science to real-world events and help organizations achieve their goals through actionable insights.
Richard Breakiron, Ascolta"™s vice president of operations, added that the company"™s value proposition is "to scan your network, ingest your data and examine your network."