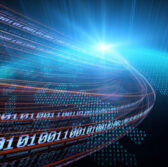 A U.S.-based subsidiary of SAP and Altamira Technologies have forged an alliance to combine their big data analytics platforms into a joint offering as the companies seek help clients discover relationships in their data.
Altamira said Friday it will incorporate SAP"™s in-memory database and computation engine HANA with the former company's LUMIFY big data fusion, analytic and visualization platform.
LUMIFY is designed to help customers use two- and three-dimensional visualizations, search, histograms, geospatial views and workspaces to analyze data.
"The excellent synergy between Altamira and NS2 has provided a solid foundation for creating a world-class analysis and visualization solution," said Ron Police, a senior vice president at SAP NS2, or SAP National Security Solutions.
Combined with SAP HANA, LUMIFY will work to fuse and retrieve data from different sources such as sensors and open source information.