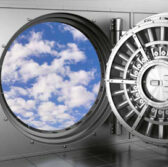 Intel has decided to stop offering its portfolio of McAfee software-as-a-service email security and archiving platforms by Jan. 11, 2016, TechWeekEurope UK reported Friday.
Tom Jowitt writes the company's security unit will continue to provide support services for Email Archiving, Encryption and Protection & Continuity products through Jan. 11, 2019.
Intel also set Jan. 11, 2021, as the end-of-life date for the SaaS offerings, the publication reports.
The company aims to develop an integrated platform for customers to detect and mitigate threats at the endpoint level and in the cloud, the report said.