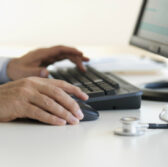 Orion Health will provide an interoperability and information exchange platform for implementation across the Military Health System for the Defense Healthcare Management System Modernization program at the Defense Department.
The company's Rhapsody Integration Engine works to facilitate interoperability between DoD's EHR platform and civilian centers that provide healthcare services to uniformed personnel, the company said Monday.
Orion Health is part of the Leidos-led team that won the DHMSM contract in late July to install an EHR system built by Cerner for DoD.
Rhapsody has a set of tools designed to support various message formats and communication protocols across health information technology systems and operates in compliance with the Fast Healthcare Interoperability Resources standard created by the not-for-profit Health Level Seven International.