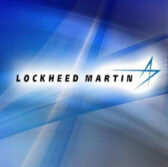 Lockheed Martin's Canadian arm has completed the design review phase on combat systems for Anzac-class frigates in New Zealand's naval fleet.
The design review process on Combat Management System 330 is part of a contract awarded by New Zealand's navy to Lockheed in April 2014 to update the combat platforms onboard two Anzac-class ships, Lockheed said Thursday.
Lockheed will transition into work to execute the designs and plans for shipboard systems and other components of the combat management tool.
Rosemary Chapdelaine, vice president for mission systems and training at Lockheed Martin Canada, said the Anzac project leverages the efforts the company launched under Canada's Halifax Class Modernization Project.
Lockheed will also compete for New Zealand's Maritime Sustainment Capability program that seeks to introduce a new replenishment tanker in support of the country's defense forces.