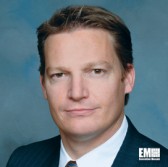 FireEye has released a new threat intelligence offering and on-site support service to help customers operationalize threat intelligence and contextualize cyber threats in support of cybersecurity efforts.
The company said Monday the FireEye Threat Intelligence Engine and Forward Deployed Analyst service work together through intelligence capture, processing and analysis and the delivery of operational, tactical and strategic insights.
Kevin Mandia, president of FireEye, said his company sought to combine the technology and experience of FireEye and Mandiant with the integrated threat intelligence offerings.
FireEye Threat Intelligence Engine now also powers the company's threat prevention products and services, while the Forward Deployed Analyst service facilitates support from FireEye's in-house analysts.