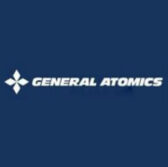 General Atomics will receive $9.7 million in funds from the Energy Department's National Nuclear Security Administration under a cooperative agreement to produce commercial supplies of molybdenum-99 medical isotopes in the U.S.
Mo-99 serves as the parent isotope of the radioisotope technetium-99m used in nuclear-based diagnostic imaging procedures, General Atomics said Wednesday.
The company will collaborate with health science firm Nordion and the University of Missouri Research Reactor under the agreement and use a selective gas extraction platform to produce Mo-99 isotopes via low-enriched uranium targets.
"We are keenly aware of the societal benefit to be realized from successful completion of our project to develop a domestic supply of Mo-99," said Kathy Murray, Mo-99 project manager at General Atomics.
The medical community has experienced Mo-99 isotope shortages due to plant shutdowns and technical problems at radioisotope production facilities, according to General Atomics.