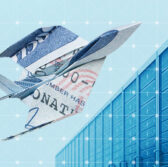 Deloitte and Cloudera have partnered to offer customers a financial analysis tool designed to help industry fulfill capital analysis and review requirements.
The offering incorporates accelerators meant to centralize data selection, data quality, variables conversion, and data ingestion and management, Cloudera said Wednesday.
Leveraging Hadoop through Cloudera Enterprise, the financial analysis system will also work to transition models to the SAS DS2 or Apache Spark/Python programming languages.
Ashish Verma, hybrid services and innovation lead in Deloitte's information management practice, said the company intends to store data within Cloudera Enterprise to help companies "perform additional noncompliance analysis and potentially develop a deeper understanding of their businesses."
David Rudini, Deloitte principal, and Prince Nasr Harfouche, Deloitte senior manager, led Deloitte"™s efforts to develop the accelerators in Spark.
The offering also features visualization and dashboard tools for users to identify trends and risks.