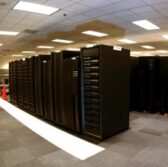 Carahsoft Technology has agreed to serve as a master government distributor of a Load DynamiX platform intended to help customers evaluate the performance of pre-production storage appliances.
Load DynamiX said Thursday it will collaborate with Carahsoft to offer federal agencies storage performance analytics technology through the NASA-run Solutions for Enterprise-Wide Procurement contract vehicle.
Maryam Emdadi Smith, director of Carahsoft's storage solutions team, said the company aims to help public sector clients align their storage acquisition strategies and infrastructure requirements through Load DynamiX's technology.
The companies plan to hold a webcast on Oct. 22 at 2 p.m. Eastern Time to discuss methods to evaluate storage infrastructure performance.