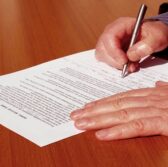 Champion Aerospace, a TransDigm Group subsidiary, has been chosen by United Technologies Corp. to supply igniters, exciters and ignition leads to UTC"™s aerospace systems under Life of Program agreements.
UTC said Wednesday the UTV2 long-term supply contracts cover the provision of ignition components for UTC"™s aerospace programs, such as aircraft auxiliary power units, F-35 Lightning II, Airbus A320neo, Embraer E-Jets E2, Bombardier C Series, Pratt & Whitney Canada engines and Mitsubishi regional jet.
"Champion Aerospace is very proud to continue our long term partnership with United Technologies for the ignition system on the PurePower family of engines," said Jason Marlin, president of Champion Aerospace.
Champion Aerospace also takes part in other UTC initiatives such as the UTV2 cost-saving program, Supplier Gold platform and contractual governance initiative.