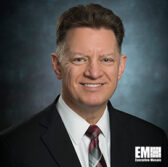 Rick Wagner joined ManTech International in June to lead the Fairfax, Va.-based company's advanced technical solutions business unit as senior vice president and general manager.
The more-than two-decade GovCon veteran oversees an organization that collaborates with U.S. intelligence agencies on enterprise information technology initiatives and emerging tools such as cloud computing, analytics and big data.
ExecutiveBiz recently spoke to Wagner to discuss how he initially approached this new phase of his GovCon career, his perspective on intelligence agencies' work to adopt new technologies and his outlook on how the Intelligence Community is shifting its IT approach under the Intelligence Community Information Technology Environment (ICITE) program.
ExecutiveBiz: What have you focused on primarily since June?
Rick Wagner: I initially focused on learning the customer missions served by the ManTech mission, cyber and intelligence solutions group's (MCIS) advanced technical solutions business unit (ATSBU). As part of my 100-day plan, I established a schedule to meet with customers of our top 25 programs to assess program health and customer satisfaction.
I evaluated our capabilities and people, with an emphasis on leadership within the unit to ensure that we were clearly focused on customer missions.
One of my other focus areas during these first few months was to team with our recruiting unit to fill the large number of open-funded positions created by a strong growth surge over the first few months of 2015. In addition to several full-time-employee increases on current contracts, we are currently in the middle of staffing a 100-plus-person contract providing IT modernization and logistics management support to the Defense Intelligence Agency (DIA).
ExecutiveBiz:Â Which areas of federal work does the ATS group encompass?
Rick Wagner: The group provides advanced technical solutions with an emphasis on enterprise IT. ManTech engineers and analysts perform work like cloud migration, IT managed services, and software development across the intelligence community including DIA, the FBI, the National Reconnaissance Office and several classified agencies.
ATSBU also uses the enterprise IT solutions we develop to support intelligence analysis in support of key IC thrusts, like insider threat.
As a big believer in collaboration, I have spent some of my early efforts reaching out across MCIS to understand the capabilities of the entire group. It is through collaboration across our enterprise IT, mission assurance, and cyber solutions that ManTech can best bring value to our customers' missions involving cloud, big data, and evolving technologies.
For IC customers, one consistent issue has been the ability to effectively and securely adopt new technologies. By coupling the capabilities from across the group, ManTech brings a multi-discipline approach to balance effectiveness and security.
ExecutiveBiz:Â Where do you see opportunities for ManTech in cloud and big data?
Rick Wagner: Over the past five years or so, ManTech has been focused on helping our customers establish underlying infrastructures to support the cloud, big data and analytics. Through relationships with vendors such as Amazon, Terremark, Cisco and Microsoft, we've helped establish infrastructure-as-a-service within a dozen agency unique environments.
We've also worked to help design, acquire, provision, deploy, secure and sustain the government off-the-shelf portion of IC-GovCloud under the ICITE. From a data perspective, we've worked hard to help formulate the data-tagging ontology to ensure common metadata for data ingest for the IC.
As more applications and data make their way into these cloud environments, we want to make sure analysts have access and can discover new information. The key to performing exploitation of this treasure trove will be integration. We're already collaborating with customers to build brokering services and analytics that work across cloud platforms.
ExecutiveBiz: How will cloud and big data evolve in the IC over the next year?
Rick Wagner: One challenging area that will be increasingly important will be the necessity to identify what makes sense to move into a cloud environment, what is better addressed in a different way, and how to effectively integrate these elements of a hybrid infrastructure while sustaining critical operational capabilities.
The focus for the most part has been to establish the infrastructure. Cloud utilization is still below expectations in my opinion. The key over the next year will be the development of streamlined workflows to migrate mission-focused capabilities to new cloud environments.
While some agency-unique environments mimic commercial products to a high degree, others require very specialized environments due to operational and security constraints.
These efforts require a level of expertise, often coupled with a scarce clearance, that is in high demand and not easy to find. These contractors need to have an in depth knowledge of how these systems work and how they are secured to help government personnel make fact-based decisions on their migration strategy.
ExecutiveBiz:Â Describe a federal market trend you are watching in particular.
Rick Wagner:Â I believe one of the most exciting initiatives in the IC is the ongoing effort to create the ICITE, enabling and promoting interoperability, among its many objectives. ManTech has been a major contributor to early ground-breaking efforts that have informed and shaped IC-ITE and will continue to bring relevant enterprise IT experience across multiple IC agencies to the evolution of this enabling platform.
Successful roll out ICITE will rely on the government's ability to drive usage and reduce the number of independent infrastructures across the IC allowing increased interoperability.
I look forward to our involvement in driving interoperability into the implementation of cloud computing across our government customers as a driver for evolved mission applications. Today, key data that could enhance mission operations remains in silos with limited access.
Analytics are limited to information they have access to. Moving forward, as data migrates to the cloud and we put in place robust information assurance practices to ensure that the data is protected, our customers gain greater visibility for a wide range of potential solutions.
There's a lot of work left to do, particularly around policy and governance, in order to put these types of analytics in place. Thanks to the collaborative relationship between the government and companies like ManTech, the technology is getting there.