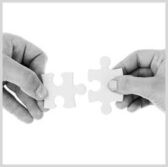 The Professional Services Council has teamed up with the California Technology Council in an effort to help early-stage firms and entrepreneurs offer their technological platforms and services to federal agencies through the government procurement process.
The memorandum of understanding calls for PSC and CTC to collaborate through content development and participation in each other"™s events, PSC said Tuesday.
"Our members share an interest with CTC's members in the continued evolution of the government marketplace," said Stan Soloway, president and CEO of PSC.
"Especially as increasingly disruptive technologies become more readily available for procurement, it is essential that the government have policies and processes in place that incentivize innovation and enable the broadest possible array of business relationships and models."
PSC and CTC also plan to discuss trends related to federal agencies"™ acquisition of emerging technologies through a seminar to be held in Silicon Valley in November.