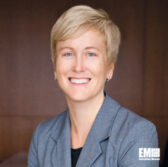 Parsons has been selected to manage the construction and upgrade of government facilities nationwide and in other locations under a blanket purchase agreement with the General Services Administration.
Parsons will perform quality assurance, engineering, facility condition assessments and technical support for the facilities of the U.S. Customs and Border Protection and other federal agencies, the company said Tuesday.
The contract contains a one-year period of performance and four option years.
"Building on our experience over the last five years, we will continue to ensure that the [Special Programs Division] has the management and technical support needed to successfully execute their projects," said Mary Ann Hopkins, Parsons group president.