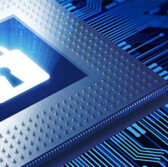 Microsoft and NATO's Communications and Information Agency have signed an agreement to promote partnerships and transparency among government agencies and help them protect their computer infrastructure from potential cyber threats.
The Government Security Program agreement will provide the NCI Agency access to information on online training systems, threat intelligence and Internet safety and technical data on the company's products and services, Glenn Pittaway, a senior director at Microsoft, wrote Monday.
"NATO is facing new and increasingly dangerous threats to cybersecurity across the world and these threats could affect national economies and citizens," said Koen Gijsbers, general manager of the NCI Agency.
"To avoid it, NCI Agency strongly believes in rapid and early information sharing on threats and vulnerabilities with leader companies worldwide, such as Microsoft."
Microsoft has existing GSP agreements with more than 40 U.S. and international government agencies.