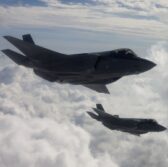 Lockheed Martin has launched a new electro-optical targeting platform as a replacement to its current EOTS and designed for the Block 4 configuration of F-35 Lightning II fighter jets.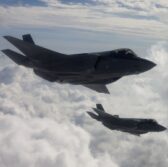 The company said Thursday Advanced EOTS contains an infrared marker, new resolution for image detector, high-definition television and short-wave infrared system that work to provide air-to-surface and air-to-air targeting functions for F-35 pilots.
Paul Lemmo, vice president of fire control at Lockheed"™s missiles and fire control business, said Advanced EOTS will work to help F-35 pilots identify targets "faster and at greater distances while remaining unseen."
Lockheed expects to complete the production of Advanced EOTS on the existing EOTS line.