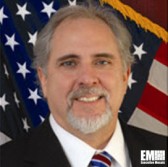 AstraZeneca and the Department of Health and Human Services have signed a partnership agreement on the development of antibiotics for drug-resistant infections and potential bioterrorism threats.
HHS said Wednesday the public-private partnership also includes a cost-sharing deal in which the department's Biomedical Advanced Research and Development Authority will contribute up to $170 million over a five-year period.
"This agreement demonstrates our commitment to sustaining the development and approval of new drugs which can help us address our biodefense needs but are also desperately needed to address the rising threat of antibiotic resistance," said BARDA Director Robin Robinson.
BARDA and AstraZeneca will jointly manage work to develop multiple drug candidates in order to bolster efforts toward Food and Drug Administration approval and commercialization.
The team will also conduct studies to evaluate the capability of each drug candidate as well as joint annual reviews to determine which candidate to exclude from the drug portfolio.
HHS noted that BARDA and AstraZeneca are currently on phase two of their work on the first drug candidate, which combines the antibiotics Aztreonam and Avibactam.
The Innovative Medicines Initiative in Europe will continue to provide support for clinical studies on the ATM-AVI drug, the department added.