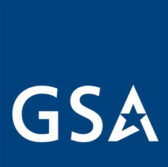 The General Services Administration has added a new special item number for three-dimensional printers and services to the Multiple Award Schedule 36 acquisition vehicle for office equipment and supplies, Federal Times reported Friday.
Aaron Boyd writes SIN 51-400 is designed to serve as a central facility for vendors and federal agencies that plan to buy 3-D printing platforms and services.
Walter Johnson, contract specialist at the Federal Acquisition Service, said GSA"™s new SIN will also provide federal agencies with "consumable materials, ancillary equipment, imaging devices, software and rapid prototyping services" in addition to 3-D or additive manufacturing tools.
Phillips, BahFed, Galloway Plastics and Tuckahoe Trading are the four contractors that offer 3-D printers and services via the new SIN, Boyd reports.