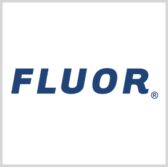 Fluor Corp. will aid in regional forward planning support work done by U.S. Africa Command and Southern Command after the U.S. Army realigned the structure of a potential 10-year contract vehicle for logistics work worldwide.
The Army will organize work under the Logistics Civil Augmentation Program IV vehicle on a regional basis aligned by the military's six geographic combatant commands, Fluor said Tuesday.
DynCorp International, Fluor and KBR were awarded positions on LOGCAP IV in 2007.
"Regionally aligning LOGCAP IV will provide an improved rapid response capability for contingency operations and increase mission efficiencies," said Bruce Stanski, president of Fluor"™s government group.
"We look forward to planning alongside Africom and Southcom to meet their logistics and life support services requirements," Stanski added.
Fluor will provide regional forward planning services for countries in the Africa, African Union, Central America, South America and Caribbean areas of responsibility.
The company will also delegate planners for help to integrate logistics services at Africom"™s Stuttgart, Germany-based headquarters and Southcom"™s Miami headquarters.