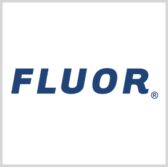 Fluor Corp. has received a potential one-year task order to carry out engineering and architectural support work for the Federal Emergency Management Agency in support of FEMA"™s disaster recovery efforts in Texas.
The task order has a base term of six months and a six-month option and was awarded by FEMA under the Architects and Engineers Technical Assistance contract, Fluor said Wednesday.
Bruce Stanski, president of Fluor's government group, said the company has provided technical support to FEMA for almost 20 years through the agency"™s Public Assistance Program.
Work under the task order will include public infrastructure and economic base restoration, rehabilitation of commercial properties, delivery of support services to individuals and collaboration with voluntary agencies.