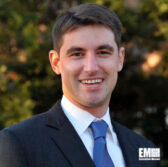 Many value-added resellers of cloud, analytics and cybersecurity technologies see potential for growth in the state and local government and education markets, VSR reported Friday.
Julie Ritzer Ross writes Michael Shrader, vice president of intelligence and innovative solutions at Carahsoft, said he believes "analytics-ready" tools designed to clean, manage and integrate data can be useful for public sector organizations.
Carahsoft formed a partnership with Paxata to market that company's Adaptive Data Preparation technology to government customers.
The platform is designed to help organizations simplify the process of preparing information for analysis and decision making.