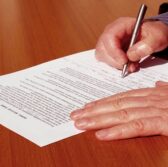 Systems Planning and Analysis has been awarded a potential three-year, $7.3 million contract to provide acquisition management support services for the Joint Improvised-Threat Defeat Agency.
SPA said July 23 it will work to develop policies, procedures, systems and learning materials related to reporting, systemic analysis, program management and other aspects of acquisitions for JIDA"™s Acquisition Policy and Oversight Division.
"The SPA team is excited about this opportunity to support JIDA as they undergo a significant transition and broadening mission following the Iraq/Afghanistan wars," said Kirk Donald, president and CEO of SPA.
The single-award contract contains one base year and two option years.