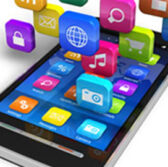 Engility is acting as the National Geospatial-Intelligence Agency's broker for the development and approval of mobile applications as NGA pushes to make geospatial data more widely available, Federal News Radio reported Thursday.
Jason Miller writes Engility's contract – awarded to its TASC subsidiary in September 2014 — is part of the Innovative GEOINT Application Provider Program that seeks t0 make a "one-stop shop" for GEOINT applications that utilize unclassified data.
"The broker part is understanding what NGA is looking for and there is always a continuous dialogue between us and the IGAPP broker," said Shana Simmons, a GEOINT integration capabilities officer at NGA.
She told Federal News Radio that Engility works to shorten the time needed to bring the applications to market via the agency's app store.
"From validating an idea and having a customer set behind that to finding the developers to having it in and meeting all of our security and governance, we hope we can do that in 90 days," Simmons said.
She added that Engility tests the applications and negotiates the price per download.