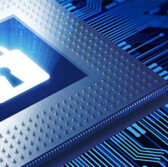 A Raytheon|Websense-commissioned survey has found that only 31 percent of enterprise security executives have confidence in the security of their company's data network infrastructure.
Research Now polled 100 U.S. security officers in March and found that only 28 percent think their security metrics communications are effective, Raytheon|Websense said Wednesday.
Less than 35 percent of respondents use dwell time as one of the security metrics.
"We know threats are going to get in so if we want to be more confident, we need to shift our thinking to qualitative metrics such as dwell time which is the elapsed time from initial breach to containment," said Ed Hammersla, president of Raytheon|Websense.
"Reducing the time a threat is in your network reduces damage and helps strengthen your overall security posture."
At least one data breach that led to data loss occurred in nearly nine out of 10 corporate enterprises in the past 12 months, the survey said.