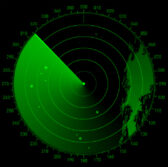 Raytheon and the Naval Undersea Warfare Center have agreed to extend their partnership to determine methods for the the AN/AQS-20A minehunting sonar system to detect undersea threats.
Raytheon said Thursday it will conduct sea-based and laboratory tests with NUWC Division Newport in Rhode Island to leverage the AN/AQS-20A"™s synthetic aperture sonar to capture images of underwater mine threats.
AN/AQS-20A works to detect volume and bottom mines and feed data to the AN/ASQ-235 Airborne Mine Neutralization System that is designed to remotely destroy underwater mines.
The sensor system is used by the U.S. Navy for mine countermeasure operations and is certified for deployment with the Remote Multi-Mission Vehicle.