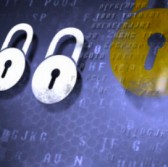 The General Services Administration and the Office of Personnel Management have achieved the highest scores in terms of their implementation of the two-factor authentication as part of a cybersecurity sprint launched by Federal CIO Tony Scott in April, FCW reported Wednesday.
Zach Noble writes GSA hit a 99 percent score in authentication implementation for privileged and nonprivileged users, while OPM rose from 42 percent to 97 percent for both users at the end of the sprint in July.
"These results clearly show that agencies have the ability to successfully put the right security measures in place," said Paul Christman, federal vice president at Dell Software.
"Two-factor authentication is an essential part of identity and access management "" but only one piece of the complex cybersecurity puzzle."
Federal agencies should also work to leverage the sprint"™s security practices and other initial cyber efforts in order to achieve "end-to-end security," Christman noted.