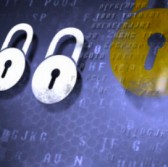 OSIsoft and root9B have forged a partnership to combine their platforms and services designed to help government and commercial clients protect their supervisory control and data acquisition platforms and other industrial control systems from cyber threats.
Root9B said Monday OSIsoft will integrate its PI System open infrastructure with root9B's technology offerings and services for malware analysis, vulnerability assessments, network defense, mobile protection and incident response under the agreement.
OSIsoft's PI System is an operational intelligence software designed to collect, process and distribute sensor-based data.
"Over the past several years many malware strands have been released and were maliciously designed to attack and damage operational technology, ICS equipment and property," said Mike Morris, chief technology officer at root9B.
"By leveraging OSIsoft's operational intelligence software, our security professionals are equipped to identify and thwart sophisticated attacks on operational devices and assets, like SCADA systems."
Root9B will also work to provide threat intelligence and security services to customers through its Colorado-based Adversary Pursuit Center.