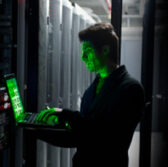 The U.S. Navy will lead efforts to secure a contractor that will provide identity protection services to address the hack on the Office of Personnel Management's security clearance database, GovExec reported Monday.
Eric Katz writes the General Services Administration, OPM and Defense Department appointed Naval Sea Systems Command to oversee the solicitation and contracting process.
NAVSEA could award an immediate contract by the end of August, a command spokesperson told the publication.
GovExec reports NAVSEA will issue a request for quotation from potential providers of credit monitoring and identity theft protection services, while GSA and OPM will work with the Office of Management and Budget to execute the contract award.
Katz reports that the RFQ will be part of a GSA blanket purchase agreement for "holistic identity theft data breach response" measures at government agencies.