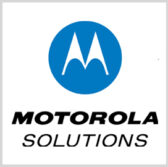 Motorola Solutions has updated the emergency phone system of Virginia"™s Stafford County in an effort to help local government officials track and prioritize emergency personnel.
Stafford County implemented the CallWorks CallStation interactive map to let data be transmitted to emergency personnel from public sources, Motorola Solutions said Wednesday.
"Stafford County wanted a system that would facilitate the handling and processing of emergency calls that would be easy to use, and simple to maintain and administer," said Tom Guthrie, vice president of Motorola Solutions smart public safety.
"The Emergency CallWorks software supports older systems and facilitates a smooth migration to NG9-1-1 without incurring a major expense," Guthrie added.
CallWorks CallStation consolidates call taking, computer-aided dispatch, incident management and mapping systems.
CallWorks CallStation is a browser-based platform Motorola Solutions acquired in early 2015.