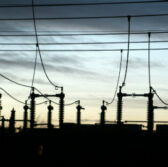 A report by Mordor Intelligence predicts that the global critical infrastructure protection market will grow at an 8.5-percent compound annual growth rate from $80.5 billion last year to $131.33 billion in 2020.
Mordor Intelligence said the growth will follow developments in smart grid technology, cloud computing and critical infrastructure technology amid the potential impact of cyber attacks or system failures on such assets.
Critical infrastructure in the oil and gas, electricity, agriculture, telecommunications, financial services and other sectors could have serious consequence to the economy, the report noted.
Mordor Intelligence identifies CIP as including control, monitoring, security and emergency response systems powered by technologies such as remote sensing and automation.
These technologies also drive the market alongside increased IT spending, cloud-CIP integration, implementation of policies and regulations as well as the growing number of cyber attacks, the company said.
The company added that the lack of CIP product interoperability and a technical workforce with knowledge of industrial control systems could hinder further market growth.
The report indicated North America as the dominant market with a 34.32-percent share, while the Asia-Pacific region has the highest traction at a growth rate of 9.02 percent.
The report also identified the following key vendors:
Aegis Defense Services
Ericsson
General Dynamics
Honeywell International
Intergraph
Lockheed Martin
McAfee