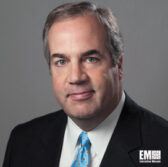 Iridium Communications has spent $3 billion on its program to launch 66 satellites that will work to offer airline companies satellite-based air traffic surveillance services, CEO Matt Desch told The Globe and Mail for an article published Sunday.
Eric Atkins writes those satellites will carry instruments to collect information such as aircraft speed and location in an effort to help airlines manage fuel usage and flight routes.
Nav Canada owns 51 percent of the Aireon joint venture with Iridium that will run the constellation.
The first two satellites will launch from a Russian military base while the rest will launch from Vandenberg Air Force Base in California onboard a SpaceX rocket, the report said.
Atkins reports Aireon will operate the satellite-based air traffic control system for early customers such as New Zealand, Singapore, South Africa, the U.K. and the U.S.
The system will also support Iridium's satellite phone business for the military, the report added.