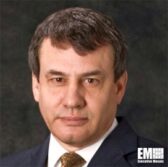 Lockheed Martin has ordered a set of air combat training systems for the F-35 fighter jet from Cubic under a new low rate initial production contract.
Cubic will deliver additional 250 JSF P5 systems to Lockheed under the contract, Cubic said Wednesday.
The company will perform engineering work for the training systems in San Diego and Fort Walton Beach, Florida.
"We are very proud to continue to team with Lockheed Martin to support the fifth generation community," said Bill Toti, president of Cubic's global defense segment.
The P5CTS works to display live-air picture, recording mission data, and relaying time, space and positioning information.