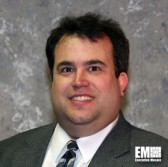 A General Services Administration official has said civilian agencies have awarded $160 million in task orders through the small business part of the One Acquisition Solution for Integrated Services contract vehicle, FCW reported Wednesday.
Jim Ghiloni, OASIS program director at GSA, said the agencies"™ contract obligations through the unrestricted OASIS contract so far have reached a total of $56 million, Mark Rockwell writes.
Task orders made by civilian agencies through the contract vehicle usually attract five proposals and take at least three months to complete, Ghiloni told the publication.
He noted that OASIS was able to "hit the ground running" as a result of the contract agreements signed by the Army and the Air Force with GSA.
In addition to a dashboard launched in July, Ghiloni said GSA plans to introduce more online tools to help federal agencies improve their decision-making process when they purchase goods and services via OASIS.