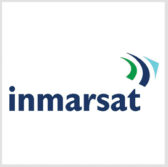 Inmarsat is scheduled to launch a new satellite by the end of August, MarketWatch reported Thursday.
CEO Rupert Pearce said the company"™s latest network will then kick off commercial operation by the end of 2015, according to the report.
"A successful launch of I-5 F3 in late August will enable us to introduce global GX commercial services by the end of this year," Pearce added.