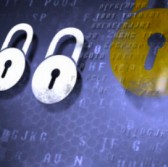 FireEye has agreed to exchange cybersecurity expertise with Europol in an effort to help the law enforcement agency detect and monitor threats in cyberspace.
The company will offer the agency's European Cybercrime Centre access to threat intelligence data under a memorandum of understanding, Richard Turner, FireEye vice president for Europe, the Middle East and Asia, said Monday.
Turner added he believes the pact will help the company "to respond to requests for assistance around threats or technical indicators of compromise in order to assist Europol combating the ever-increasing threat from cyber criminals."
"The MoU with FireEye further strengthens our strategic cooperation with industry partners to target the criminals behind these crimes," said Wil van Gemert, Europol deputy director of operations.
FireEye has developed a virtual machine-based cybersecurity platform that works to help commercial and government organizations identify and block threat vectors in real time.