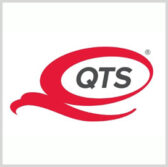 QTS aims to grow its offerings for federal government and commercial enterprises to manage hybrid information technology environments through its $326 million acquisition of Carpathia that closed in June, two QTS executives have told ExecutiveBiz.
Those environments present the combined company with an opportunity to shift agencies away from a "one-size-fits-all" approach for their IT requirements as cloud computing takes further hold in government, QTS Chief Operating Officer Dan Bennewitz said.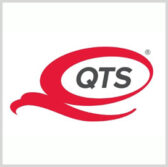 "Agencies have customer data centers, federal data centers and outsourced data centers with us or other firms via collocation or wholesale or custom data center."
The transaction doubled QTS' number of data centers from 12 to 25, a figure that includes five international locations; and the combined company now has 230 public sector and commercial customers with access to 1,000 clients with QTS' infrastructure and Carpathia's product portfolio.
QTS holds its own authority-to-operate to offer federal agencies cloud computing services under the Federal Risk and Authorization Management Program and has nearly 60 similar accreditations with other agencies.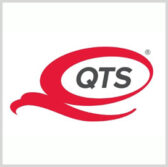 John Lind, vice president of federal sales at QTS, pointed to Carpathia's partnership with VMware to offer "VMware vCloud Government Service provided by Carpathia" as one relationship Carpathia brings to QTS that helps both companies bring both product portfolios to agencies.
"We now co-sell when opportunities come in and we are able to collaborate and figure out how to best meet the needs with the combined services and portfolio," Lind said.
"From a channel's perspective we look at three different angles: technology partners, federal system integrators, resellers and distributors."
QTS describes its overall market strategy under the moniker of the "3 Cs:" custom data center, colocation, and cloud and managed services.
This mix of offerings the combined company offers differentiates from others in the space as a hybrid portfolio that can help agencies manage the multi-faceted IT environments with cloud and other commercial tools at their disposal, according to Lind.
"Agencies are trying to figure out how they want to evolve their IT architecture," he said.
"As the government is trying to figure out their data center consolidation, they are supposed to take advantage of commercial facilities. They are supposed to get away from spending their own capital."