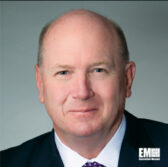 CACI International has received a 22-month, $28 million task order to assist the U.S. Army in work to research and develop night vision and infrared technologies.
The company will perform technical, engineering and program management services for the Army's Research, Development and Engineering Command's Communications-Electronics Research, Development and Engineering Center Night Vision and Electronic Sensors Directorate, CACI said Tuesday.
"We are proud of our ongoing role in supporting the development of technologies that serve and protect all our military men and women, and that provide a tactical advantage on the battlefield," said Ken Asbury, CACI president and CEO.
Fort Belvoir, Virginia-based CERDEC peforms research on IR weapon sights and surveillance systems.