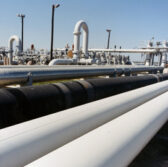 Bechtel has started construction work on a natural gas-fired power plant in Loudoun County, Virginia for Panda Power Funds clients.
Bechtel will oversee the engineering, procurement, construction and startup services, and Siemens will handle the natural gas and steam turbines, generators and waste-heat-recovery boilers, Bechtel said Thursday.
The 778-megawatt, Stonewall power plant is scheduled to operate in mid 2017 and is expected to open 800 construction jobs and 30 positions for plant operations.
"We look forward to continuing our excellent relationship with Panda Power Funds and Siemens on the Stonewall energy project, our fourth combined-cycle power plant together," said Walker Kimball, general manager of Infrastructure-Americas for Bechtel.
The facility will supply power to households in Virginia and Washington, D.C.