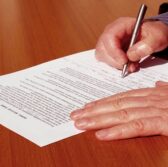 BAE Systems has selected Rohde & Schwarz, GE Marine and Rolls-Royce to provide various components of the British navy's multi-mission Type 26 Global Combat Ships.
Rohde & Schwarz said Wednesday it will equip three of the vessels with integrated communications systems.
Seapower Magazine also reported that GE Marine will supply the propulsion motors and drive systems with MV3000 marine converter as well as conduct tests at its Marine Power Test Facility in efforts to "de-risk" the systems.
The gas turbines that will power the British warships will come from Rolls-Royce, the company said.
Rolls-Royce noted that it will provide both the MT30 gas turbines and the surrounding steel packages.